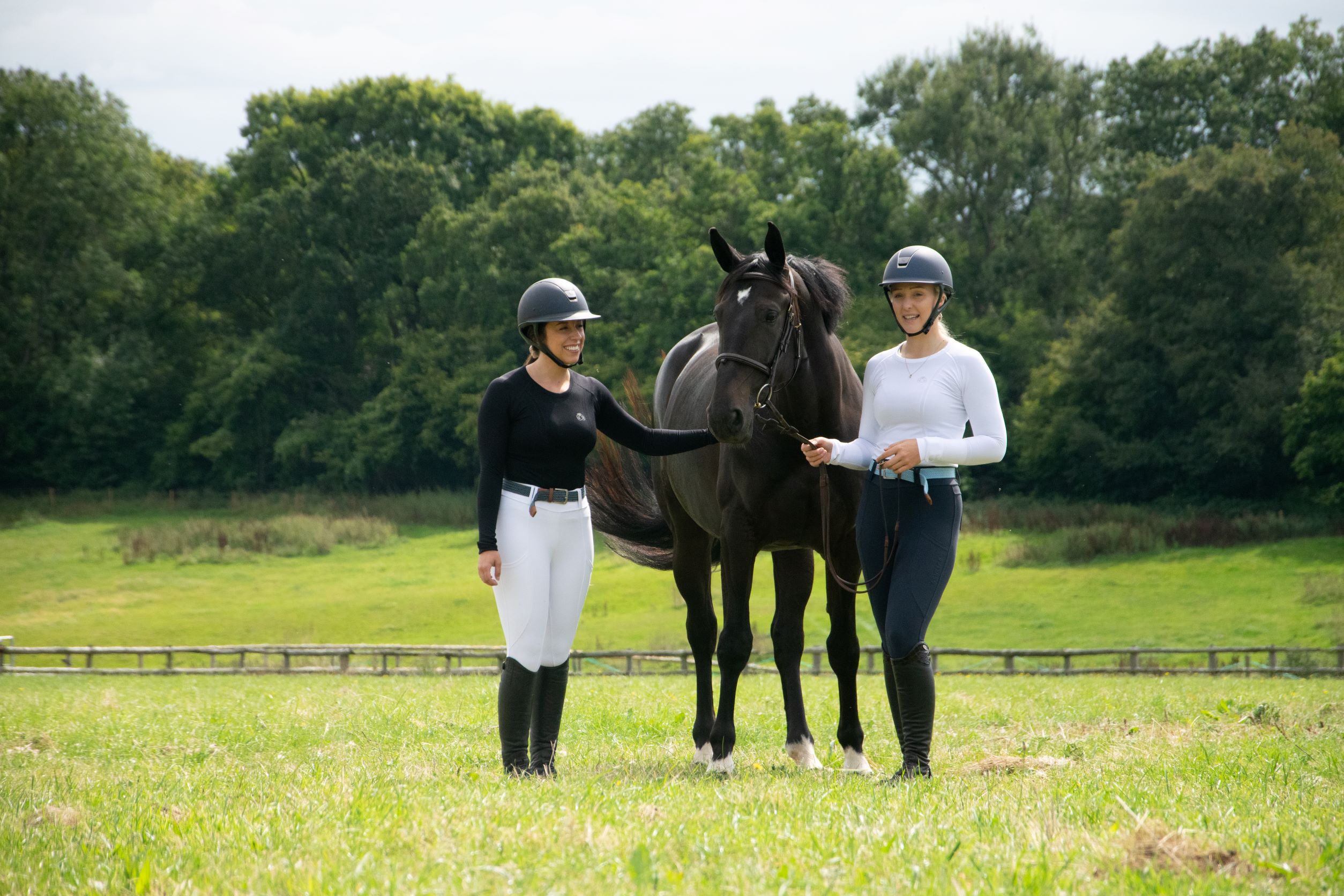 Who We Are...
EQUEENE Equestrian is a brand for the modern day equestrian. The past few years have been tough for all of us, and let's be honest, the equestrian world has always been a bit behind at the best of times when it comes to its attitudes towards others, we want to change that by building a genuine community, not just a brand. How do you know what people want? Well you ask them of course! We don't believe in elitism, we want every single equestrian to feel just as good as the next. We therefore aim to create products with a flattering design, technical performance, contemporary feel and at a realistic price meaning that the brand is readily accessible to all. An EQUEENE is a classy woman who believes in herself and builds up others. An EQUEENE is POWERFUL!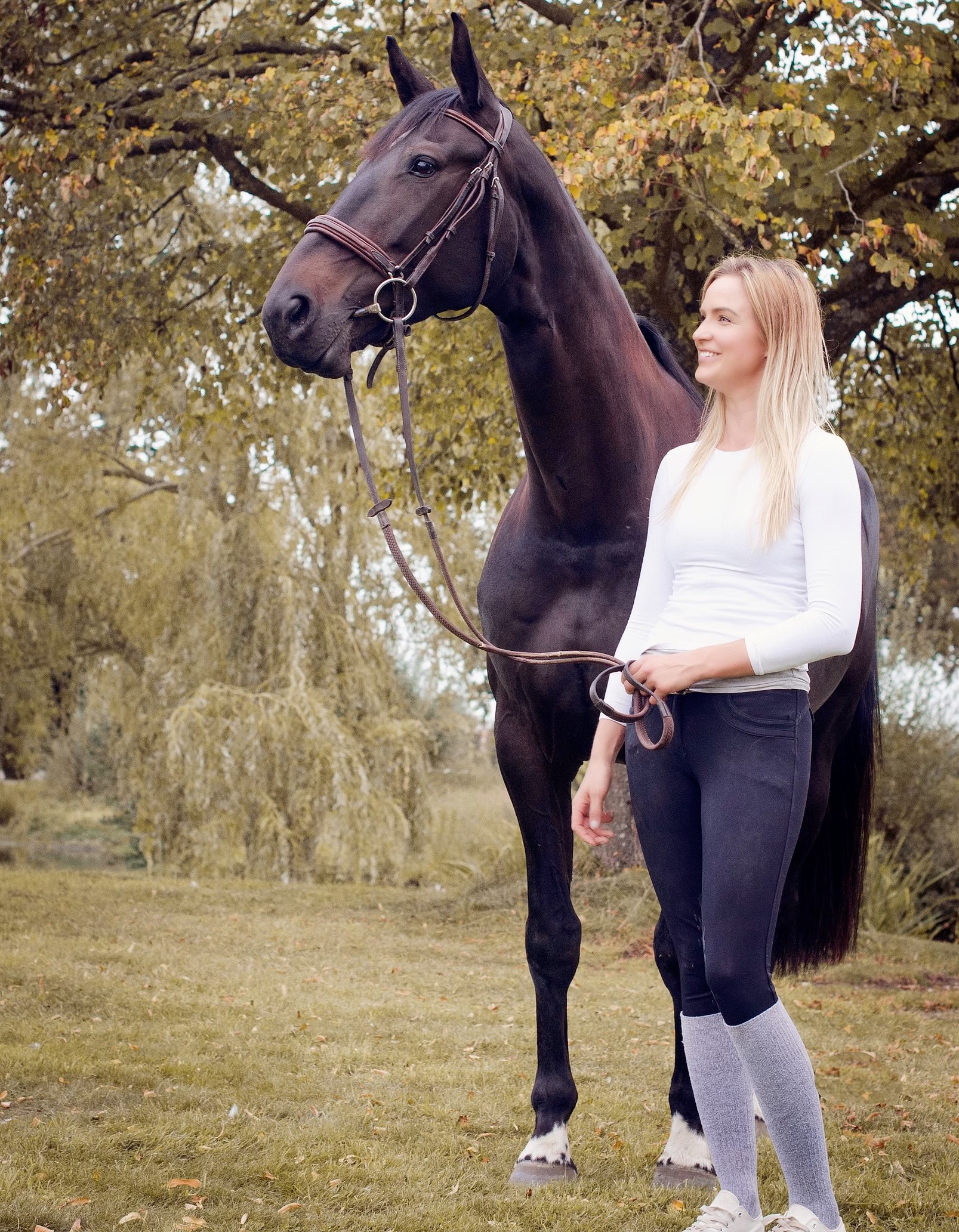 How It Started..
EQUEENE CEO and founding director Kat Stacey has worked in the equestrian world for over 15 years. From leaving school to take up an apprenticeship at an event yard, becoming head girl for an international showjumper and grooming internationally, to running her own busy dealing, and competition livery yard, Kat has an unique vantage point for knowing exactly what works in equestrian fashion, and understanding exactly what the consumer wants. Kat still works as a yard manager for a busy livery yard in Dorset whilst producing and competing her own horse, 5 year old homebred mare, sass-queen, diva, princess, love of her life, Isla (KS KILLER QUEEN) in British Showjumping. (Hence the name EQUEENE!) So if you think that these products haven't been through the absolute ringer in testing, you are sadly mistaken!
Kat noticed a real gap in the market for a contemporary, middle of the range clothing brand. There seemed to be an awful lot of cheaper brands on the market offering incredible price tags but with a real concern as to the longevity of these items for someone who say, works on the yard six days a week. On the other hand, there is a great deal available at the higher end of the market, but when you spend hundreds of pounds on a single pair of breeches, the last thing you want to do is get them trashed up the yard! 
Surely it was possible to create a brand of equestrian sporting clothing with the technical abilities and functionality to withstand the hardest of working equestrians, and still look just as fabulous on someone who just wants to hack out once a week?! 
This is how EQUEENE was born.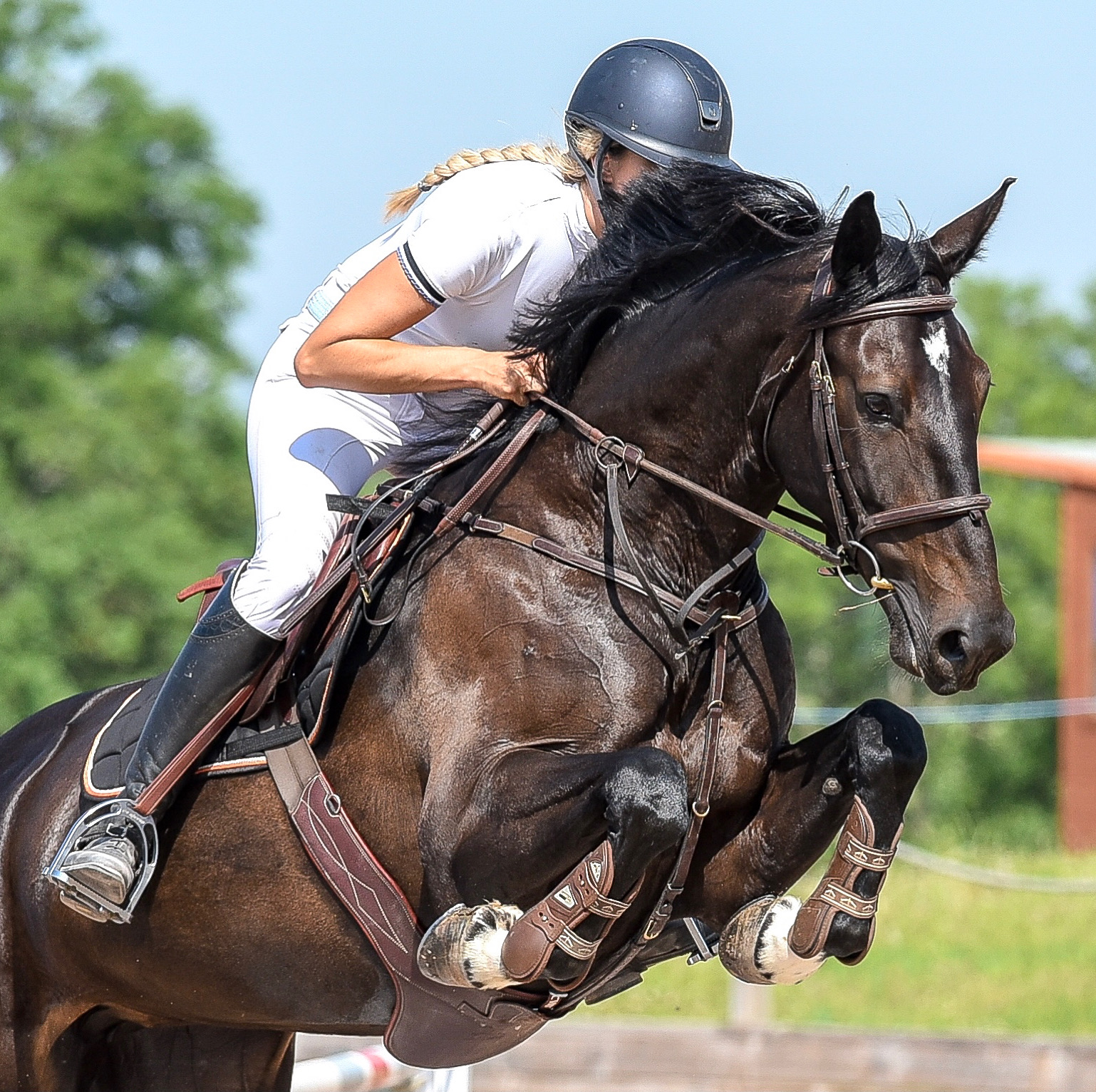 Where It's Going
We believe that, in order to build a brand that is fit for all, you need to really listen to your audience, and really be 100% transparent. This is why our customers, YOU, are so important to us. In order for this brand to successfully grow in the direction we want it to, we want to hear from you! We encourage our audience to be as involved with the brand as they want, whether that's tagging us in your photos, answering our polls / questions on social media, or reaching out to us with your ideas for what our community needs, your thoughts and opinions are so important to us. #IAmEqueene