learn more about our
bestselling breeches
Discover the Secret to Our Signature Riding Breeches: Unparalleled Comfort and Durability!
shop breeches
Experience the perfect fusion of gym wear inspiration and equestrian performance in our game changing riding breeches.
a new era
Our Isla Performance Breeches are a complete game changer for equestrian fashion. Combining the unlimited comfort of riding leggings, the design features of traditional breeches, and the technical abilities of modern day gym wear, to create the ultimate compression breeches!
The highly functional material is slightly thicker than of regular leggings to give you a sleek outline and full confidence, whilst still offering a 4-way stretch for maximum comfort both in and out of the saddle.
Our breeches are the perfect fusion of function, quality, and design. They feature unique details that give them a luxurious feel, and are made of the latest sports material in equestrian wear. These breeches will adapt to every rider's body type. Whether you're training or competing, these are the perfect breeches for you.
With its classic styling and practical design features eg. belt loops and large phone pockets, these breeches are an absolute must-have for your wardrobe!
shop the collection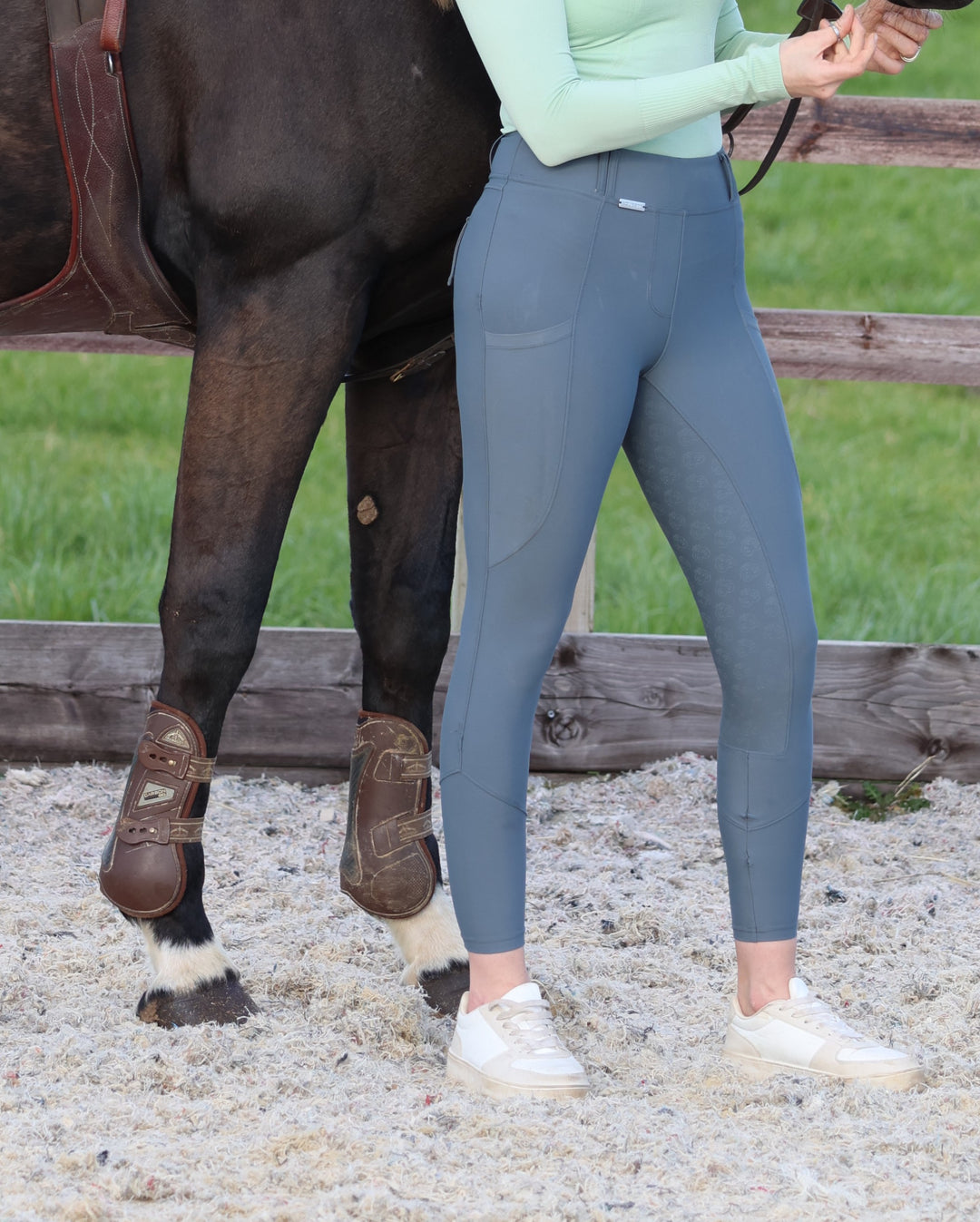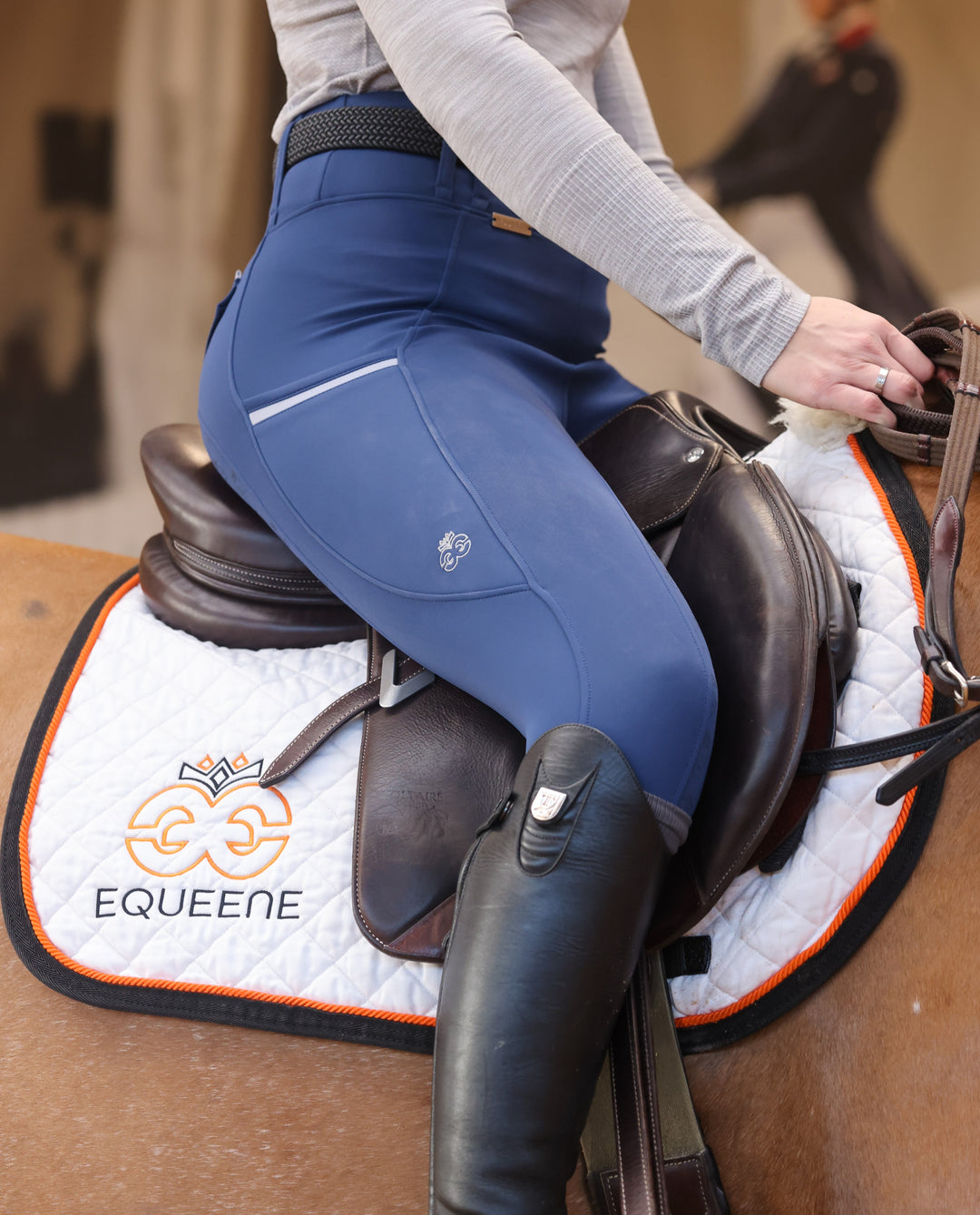 a winter essential
Conquer the Cold with Our Technically Superior Winter Riding Breeches!
It became evident to us that the equestrian market was lacking a pair of warm winter breeches that didn't feel bulky and look unflattering.. Until now! Meet Elsa, our technical winter riding breeches. Made from an advanced 320gsm super soft fleece lined material to keep you cosy this winter, whilst maintaining the technical features that help you perform at your highest level, with unbeatable freedom of movement and comfort.

Elsa is made from a high quality four-way stretch fabric that gives you complete freedom of movement whilst maintaining full coverage. The material is both breathable and moisture wicking for ultimate comfort, ideal for even the longest of days in the saddle! The high waisted style combined with carefully designed panelling ensures an elegant, sculpted fit which flatters all shapes.
Featuring 2 deep phone pockets, grey contrast pocket piping and matching logo detail, belt loops, extra wide waistband for a high-waisted fit, and our subtle silicone grips giving you just the right amount of security in the saddle without restricting movement.
Shop the collection