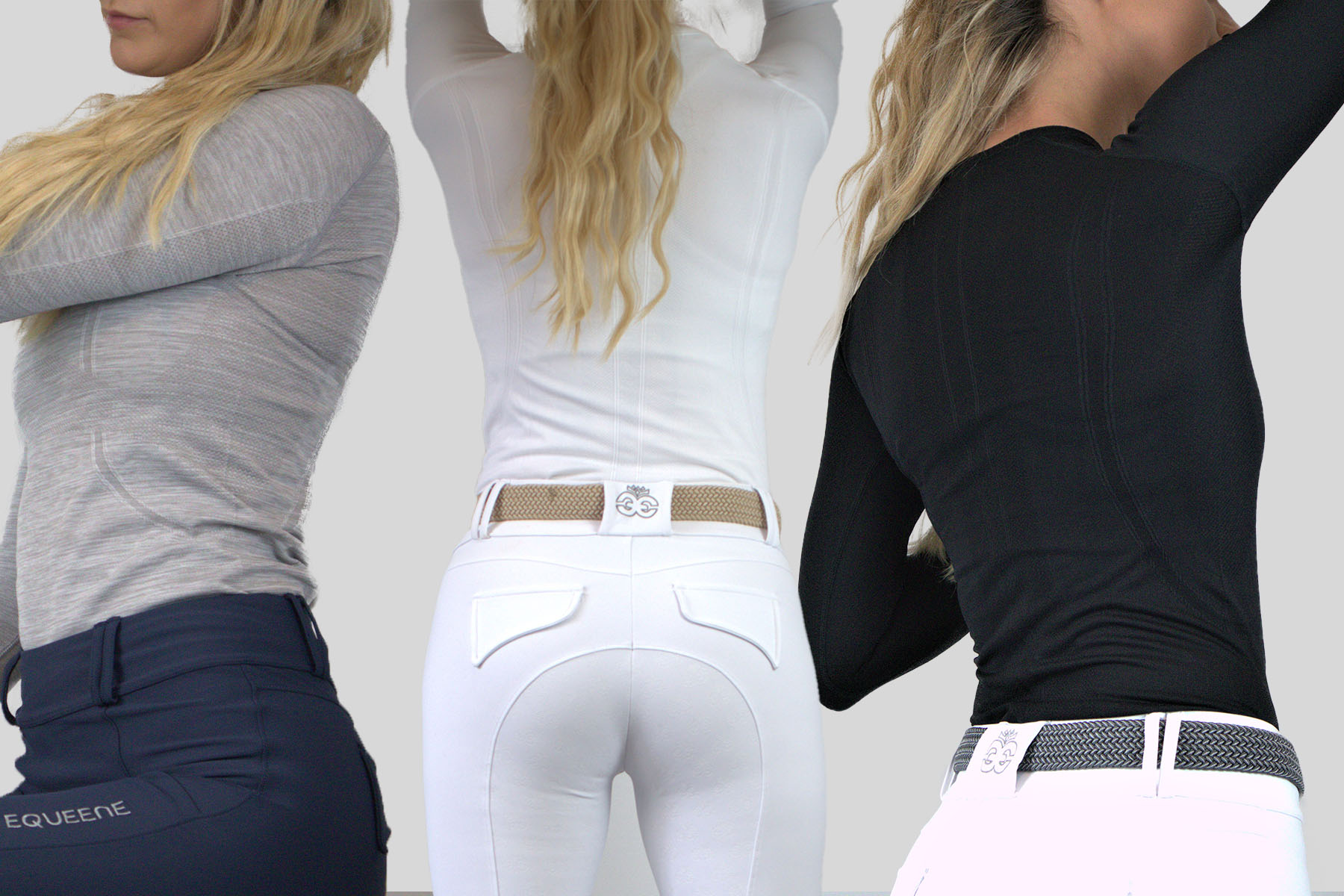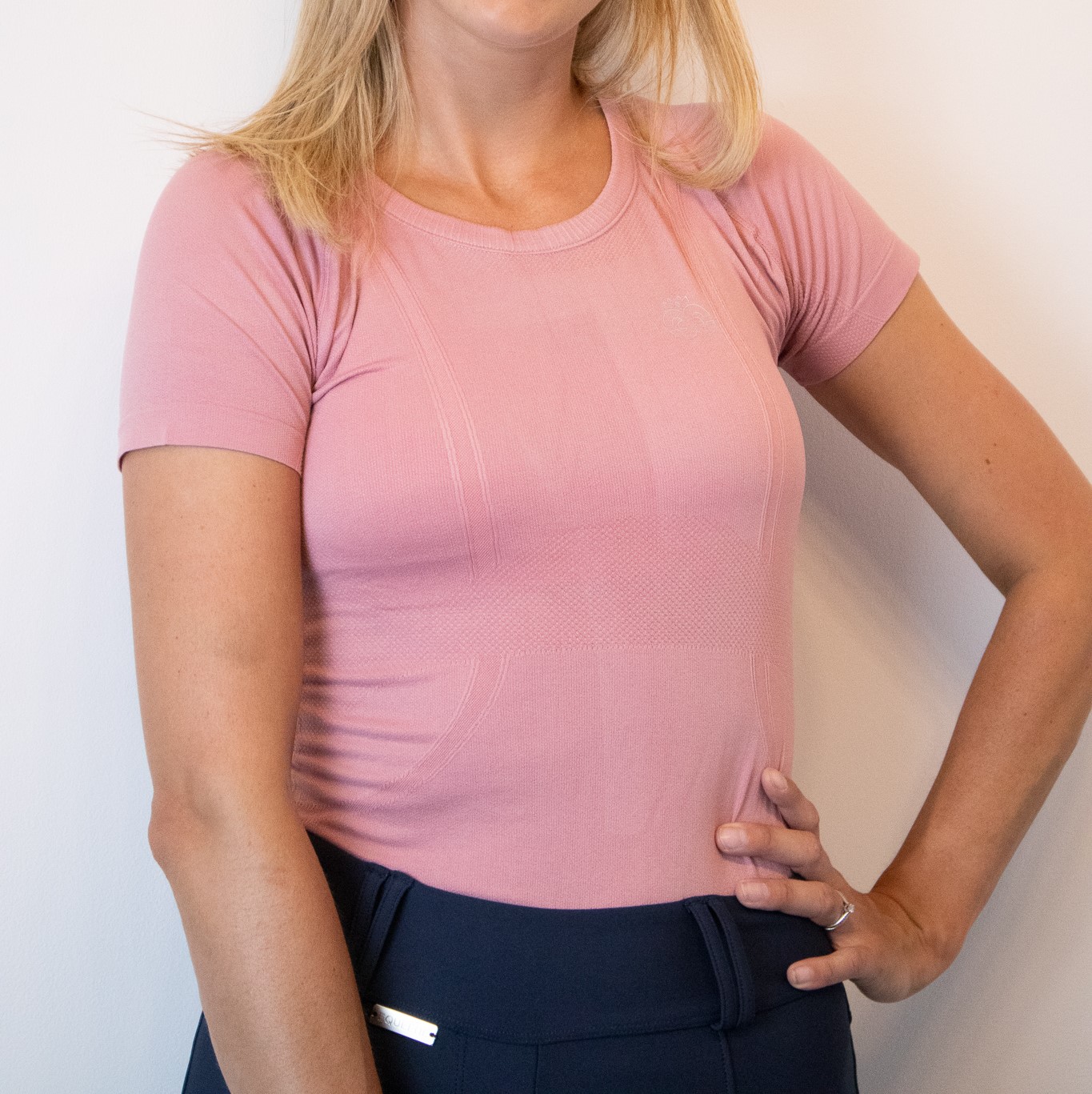 MEET DORY
After the resounding sucess of the Molly Seamless training top, it seemed only logical to bring out this super stylish summer version.
Dory has all of the same technical features as Molly but with a short sleeve, ideal for those warmer days.
SHOP DORY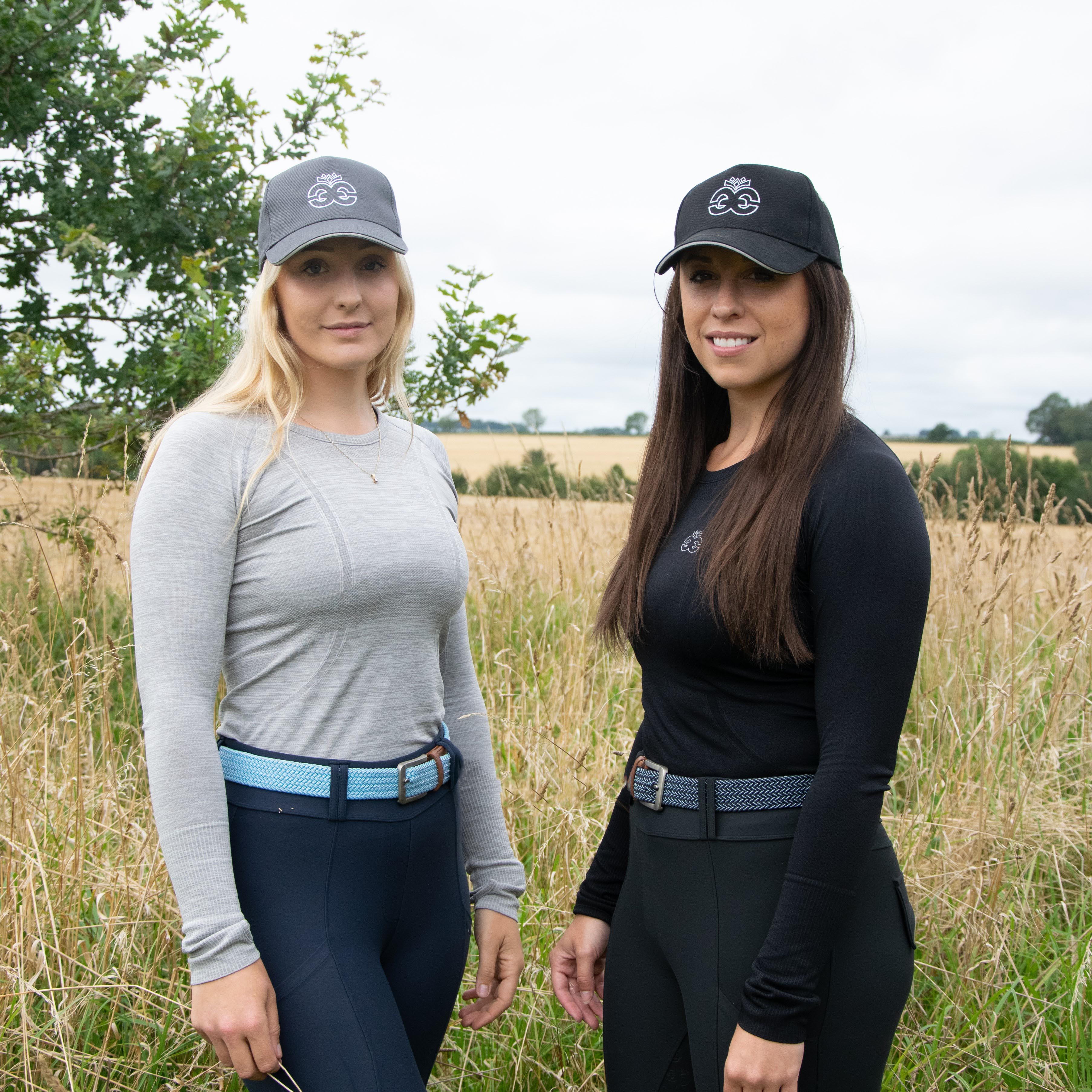 ABOUT THIS PRODUCT
The Molly Seamless Training Top is making waves through the equestrian community for its simplistic design and technical features. It's ultra lightweight material gives you a comfortable 'second-skin' feel whilst offering you vital UV protection in the summer months. It is breathable and moisture wicking allowing you to keep cool and comfortable in the heat yet it also keeps you surprisingly warm in cooler temperatures. With 4-way stretch and a seamless design you have unlimited flexibility, meaning that you are truly comfortable at all times. Molly really is the ultimate performance top for all year round, which is ideal because once you've tried it, we're not sure you'll want to ride in anything else!
SHOP MOLLY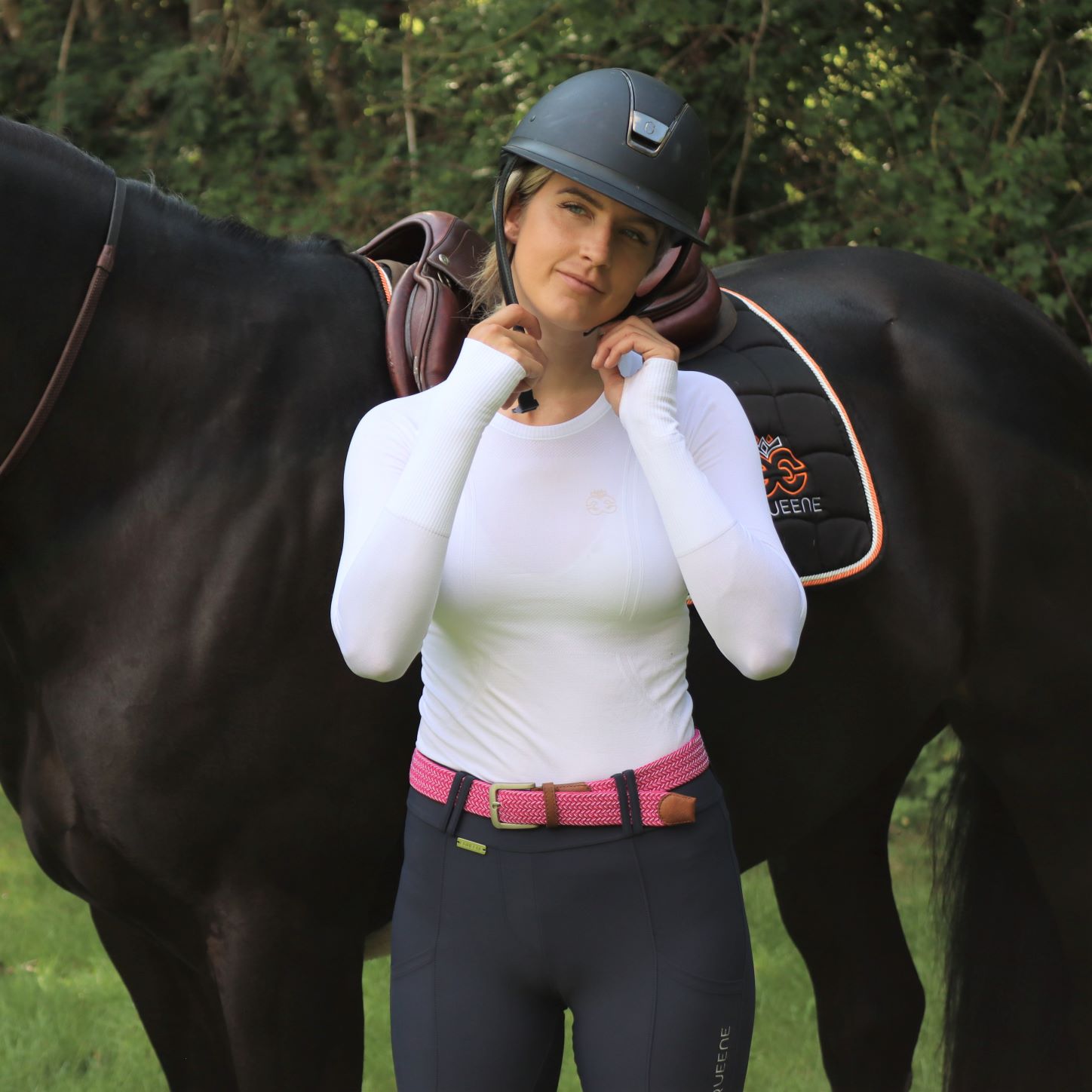 WHITE, WHITE, BABY!
Although we adore the black and slate grey training tops for everyday wear, we think the Molly Seamless Training Top in white is something a bit special! It's practical and streamlined design combined with it's technical properties makes it a highly versatile must-have addition to your riding wardrobe. Favoured by riders everywhere, this top has been popular for use as XC colours under back protectors on a hot day, layering up in the winter, popping to the gym after work, and has even been used out on the ski slopes!
SHOP WHITE SEAMLESS
DESIGN FEATURES
What makes Molly the ultimate equestrian riding base-layer this season.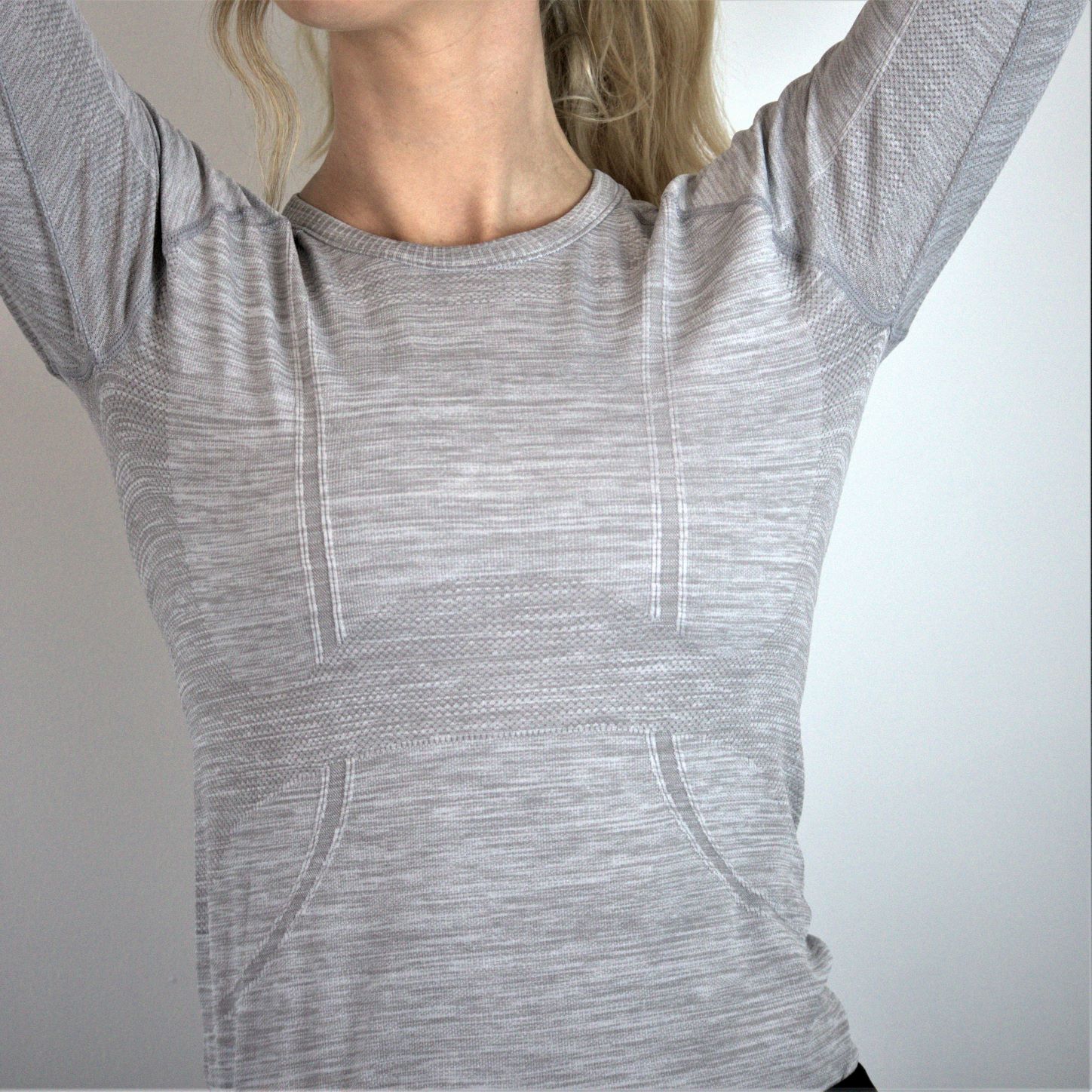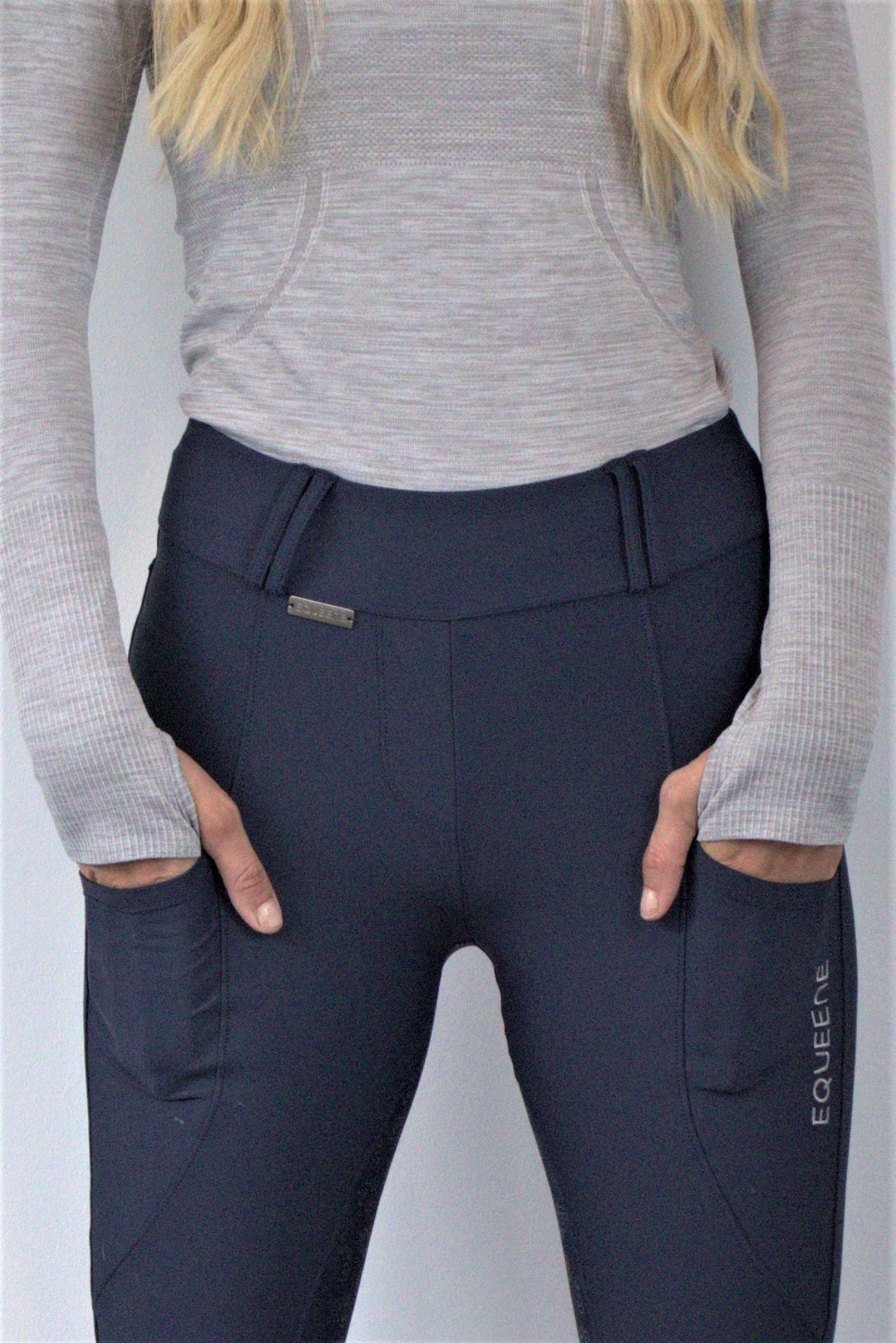 MOLLY SEAMLESS TRAINING TOP
Molly Seamless Training Top - White
Sold out